Item:SCP-017-D AKA "GAK"
Class:SAFE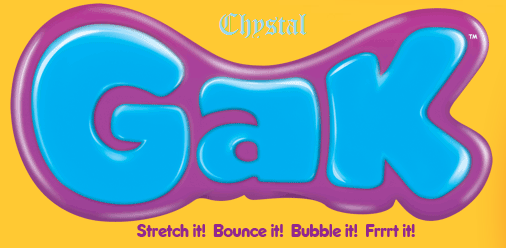 Description:
Edit
"Chystal Gak !
The Chystal Gak  is the incredible squishable, squeezable, squashable, stretchable, bounceable, ploppable, poppable stuff!
Once you pick it up, you won't want to put it down.
Gak's awesome "Splat" container lets you make all sorts of wacky sounds when you squish the Gak around.
Smoosh it, Twist it, Bubble It, Mix it...you've got the knack for Gak!" - SCP-017-D Container.
SCP-017-D was made by Chystal Ponies when they were slaves to SCP-017.
It comes in every colour imaginable and experments have found out SCP-017-D is completely safe and addictive.
Parts of SCP-017-D:
Edit
SCP-017-D - Container
SCP-017-D-1 - Chystal Gak substance
Sound recorded during experimentation
Edit
"GAK, GAK, GAK," - SCP-017-D-1
Containment Proceedures:
Edit
No containment proceedures are needed at this time.
SCP-017-D is currently being used at site ## Nursery.
Ad blocker interference detected!
Wikia is a free-to-use site that makes money from advertising. We have a modified experience for viewers using ad blockers

Wikia is not accessible if you've made further modifications. Remove the custom ad blocker rule(s) and the page will load as expected.