-HEAD NOTICE-
Edit
As of 12-5-14, Site-30 is no longer under SCP Foundation duristriction. Administration is conducted by State Master [REDACTED]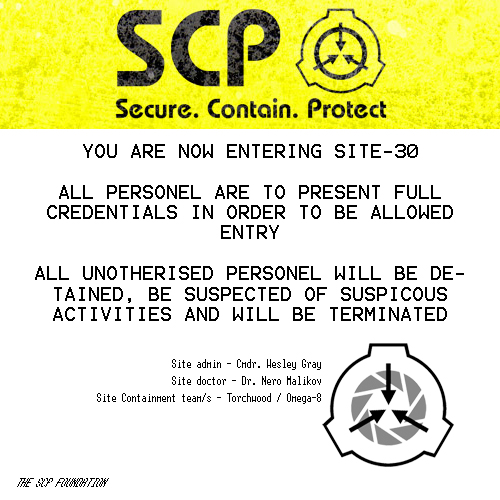 The base is commanded by Torchwood-1 to -8
Current SCP's in containment at Site 30 (at Writing):
Edit
SCP-2001 and her forms (SCP-2001-A)
SCP-2008 AKA "Poison Joke"
Machinery
Edit
SCP-010 - Data Storage and A.I
SUNBURN - Euclid weapon inserted into SCP-914
Ad blocker interference detected!
Wikia is a free-to-use site that makes money from advertising. We have a modified experience for viewers using ad blockers

Wikia is not accessible if you've made further modifications. Remove the custom ad blocker rule(s) and the page will load as expected.